Board Exam with Stunning Results
We are thrilled to announce that our dedicated teachers and hardworking students have successfully passed the 12th CBSE board exams with flying colors! We are proud to announce that we have 100% pass result where All India pass percentage is 87.33 and Andhra Pradesh is 98.01% The students have been incredibly focused and dedicated throughout the year, putting in countless hours of hard work and determination. Their relentless efforts have paid off, as […]
The event is over
We are thrilled to announce that our dedicated teachers and hardworking students have successfully passed the 12th CBSE board exams with flying colors!
We are proud to announce that we have 100% pass result where All India pass percentage is 87.33 and Andhra Pradesh is 98.01%
The students have been incredibly focused and dedicated throughout the year, putting in countless hours of hard work and determination. Their relentless efforts have paid off, as they have successfully cleared their board exams with flying colors. We are proud of their achievements and the perseverance they have shown in achieving their academic goals.
We extend our heartiest congratulations to all our students who have passed the 12th CBSE board exams with flying colors. We wish them all the very best for their future endeavors and are confident that they will continue to achieve great success in all their future pursuits.
Vignan's Student Placed In TCS Digital
The event is over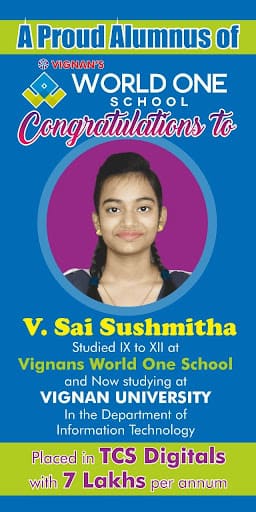 Vignan's World One School is a modern school that provides a holistic learning experience to its students through innovative teaching methods and high standards of the curriculum.
We at Vignan's World One School are happy to announce that our student, V. Sai Susmitha studied 9th to 12th at Vignan School and now studying at Vignan University in the department of IT placed in TCS Digital with a package of 7 lakhs per annum.
The vision of Vignan's World One school is to create an outstanding environment where students can develop their potential and reach their full potential, thereby imbibing values of excellence, hard work and dedication towards success.
Acheivements of Vignan Students
The event is over
Vignanites Won the Drawing Competition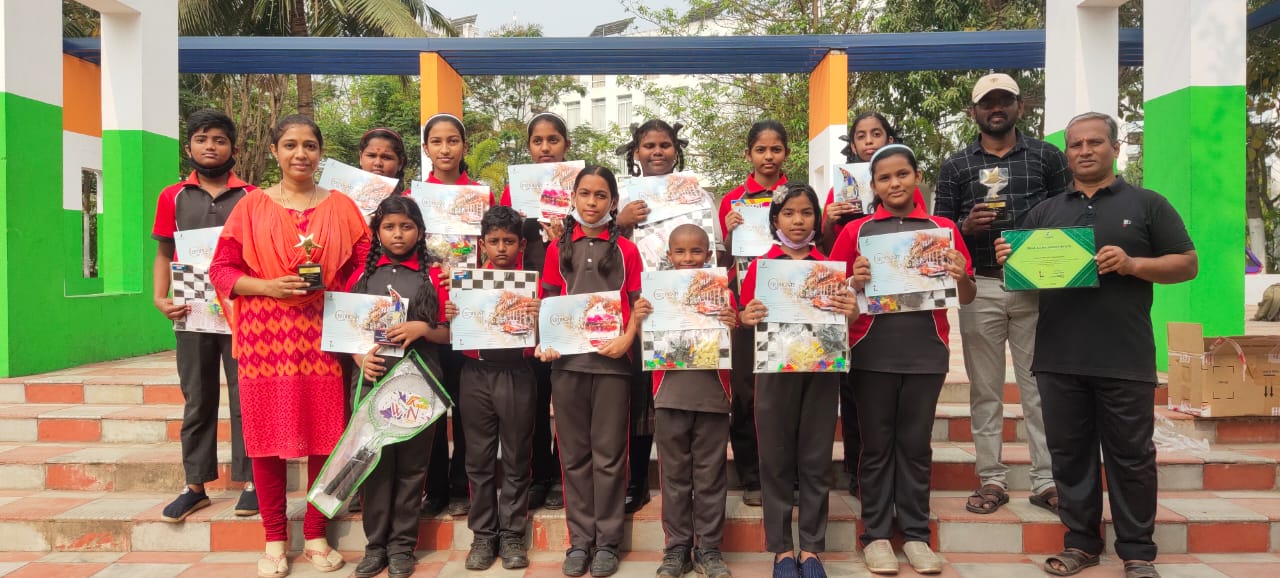 Vignan students have once again proved that they are not only good academic performers but also excel with other talents. Vignan Vidhyalayam is always proud of its students and their accomplishments.
Vignan students participated in "All India Drawing Competition" conducted by KANGAROOS, Mumbai. Drawing is fun, and when there's a contest, it becomes even more interesting. The competition was held to enhance students' creativity and show their talents. Our students performed well in the contest and secured prizes in different categories of Little Star, Toppers, and Consolations from different classes.
Our drawing sir was also awarded the "Kalamitra Award" for his significant contribution to the drawing classes. Mrs. P. Sushila madam has also been awarded for her immense contribution towards conducting online handwriting classes right from the pre-primary level in the school.
And to top it all, Vignan Steel City Public school, Duvvada, has been awarded as "The Most Active School" in the town – one more Laurel in the achievements of Vignan.
Prasad Chandra Khandal, the principal of Vignan Vidyalayam was pleased to congratulate all the winners and contributors for their achievements. This success shows how Vignan encourages students to develop their talents and pursue their passions.
Vignan always creates a unique and dynamic learning environment where each individual can thrive.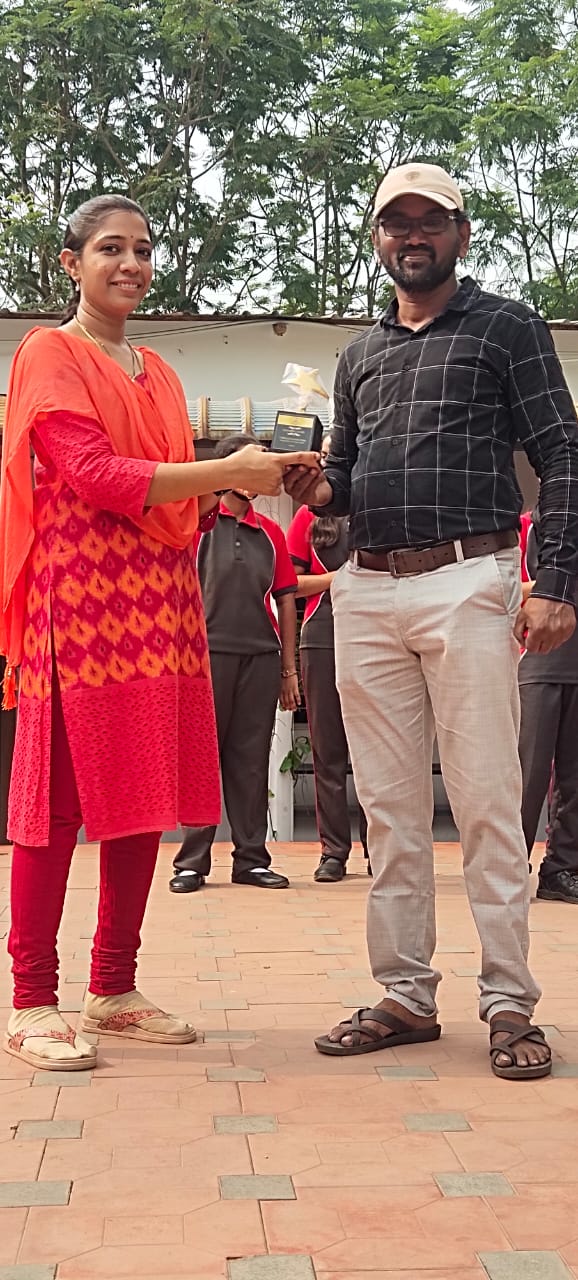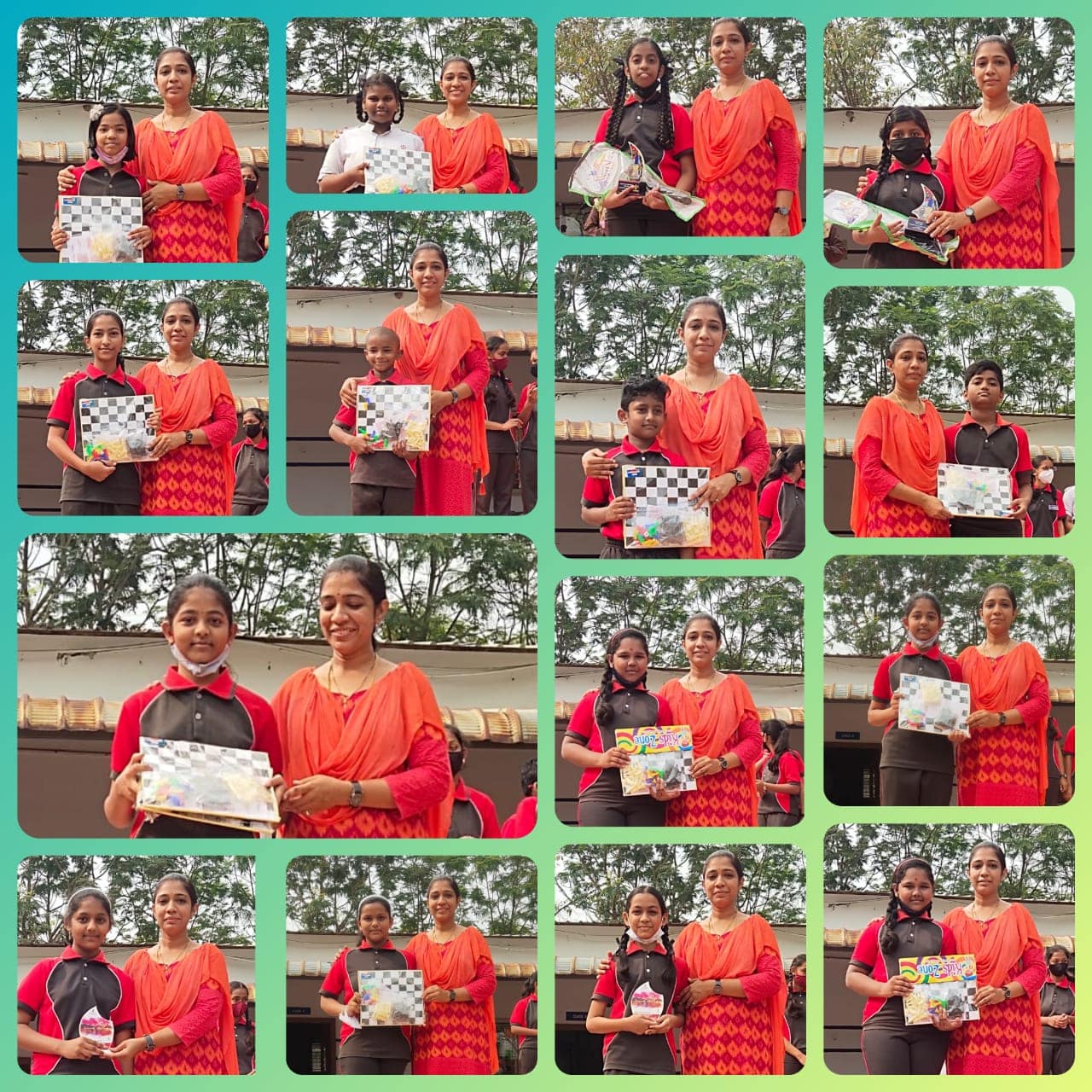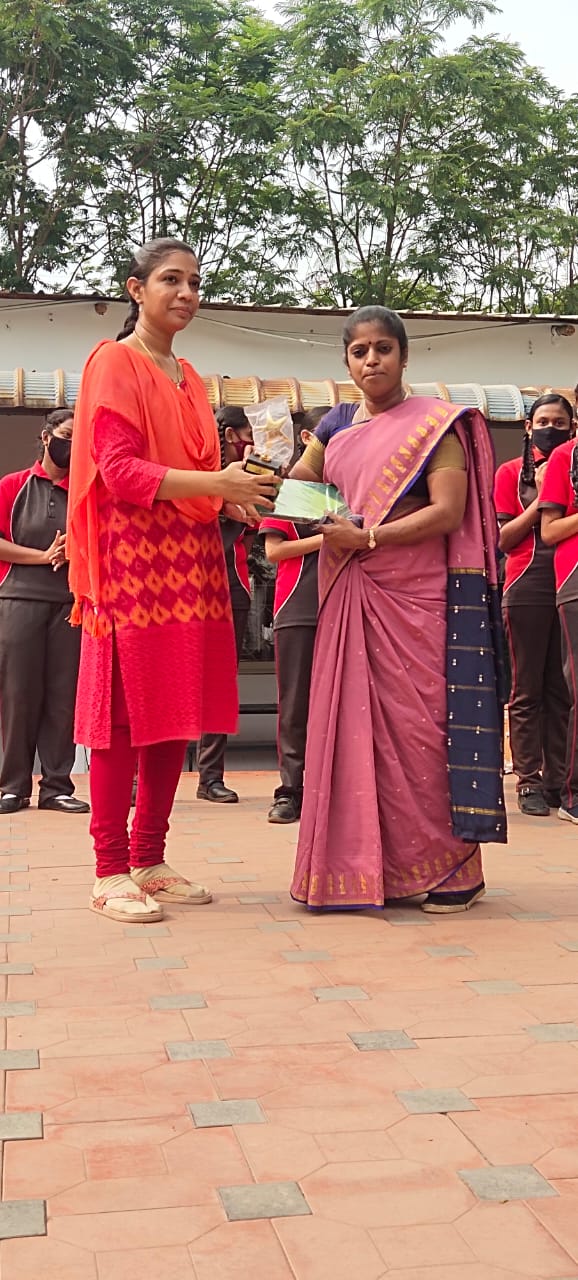 Vignanites fantastic performance in Abacus Contest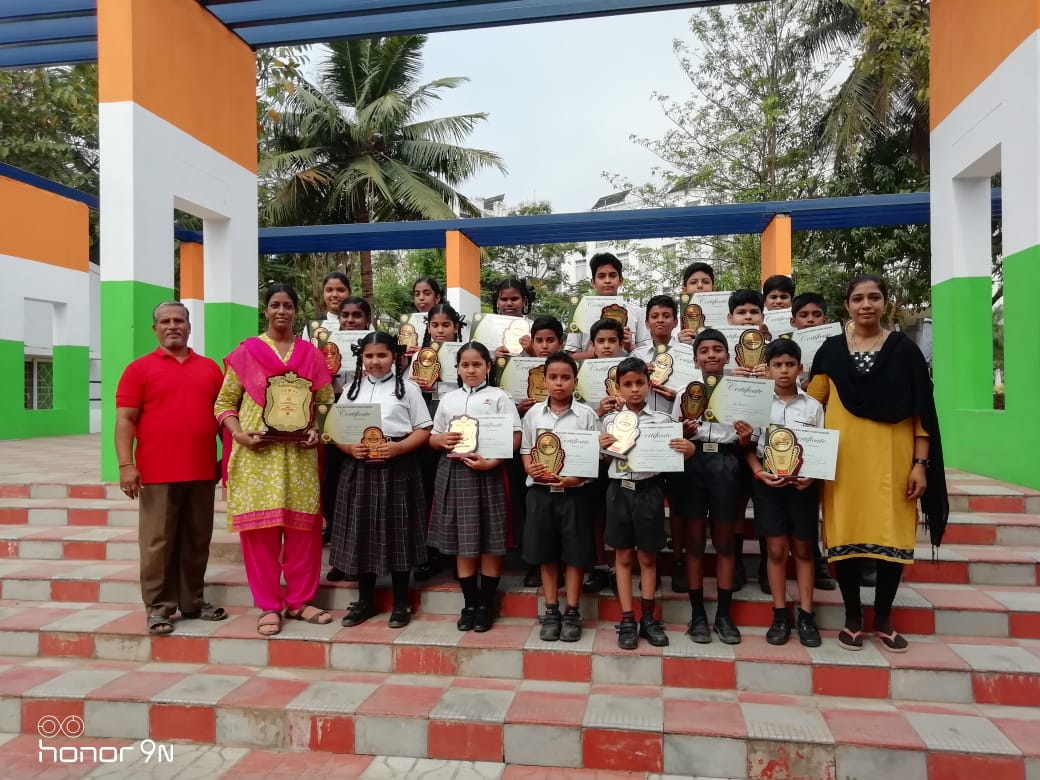 Vignan students have participated in the ABACUS contest conducted by AMATA and have achieved great results. The students have demonstrated their skills in mental arithmetic and have proven themselves to be capable of performing at a high level. 
They have been awarded in different Topper, Champion, and Champion of Champions categories. It's an honor that Vignan Steel City Public school, Duvvada, was awarded "The Best Supporting School for ABACUS."
Vignan school believes that a child who has been learning Abacus for maths can start processing numbers with just one glance.  Through continuous practice, a child's ability to memorize something improves and can even lead to it becoming a photographic memory.
Most competitive exams are a time crunch, and the child, although grown, needs to be able to give accurate results in a shorter time. Learning Abacus can help teach a child how to optimize their time and stay accurate. 
Vignan Vidyalayam is known for its focus on practical, hands-on learning. So it's no surprise that we teach Abacus to our students! Abacus is a great way to learn mathematical concepts and develop problem-solving skills. And because Vignan schools use a unique teaching method, students can learn Abacus quickly and easily.
So if you're looking for a school that will give your child a well-rounded education, including strong math skills, join Vignan schools! We are continuing towards excellence.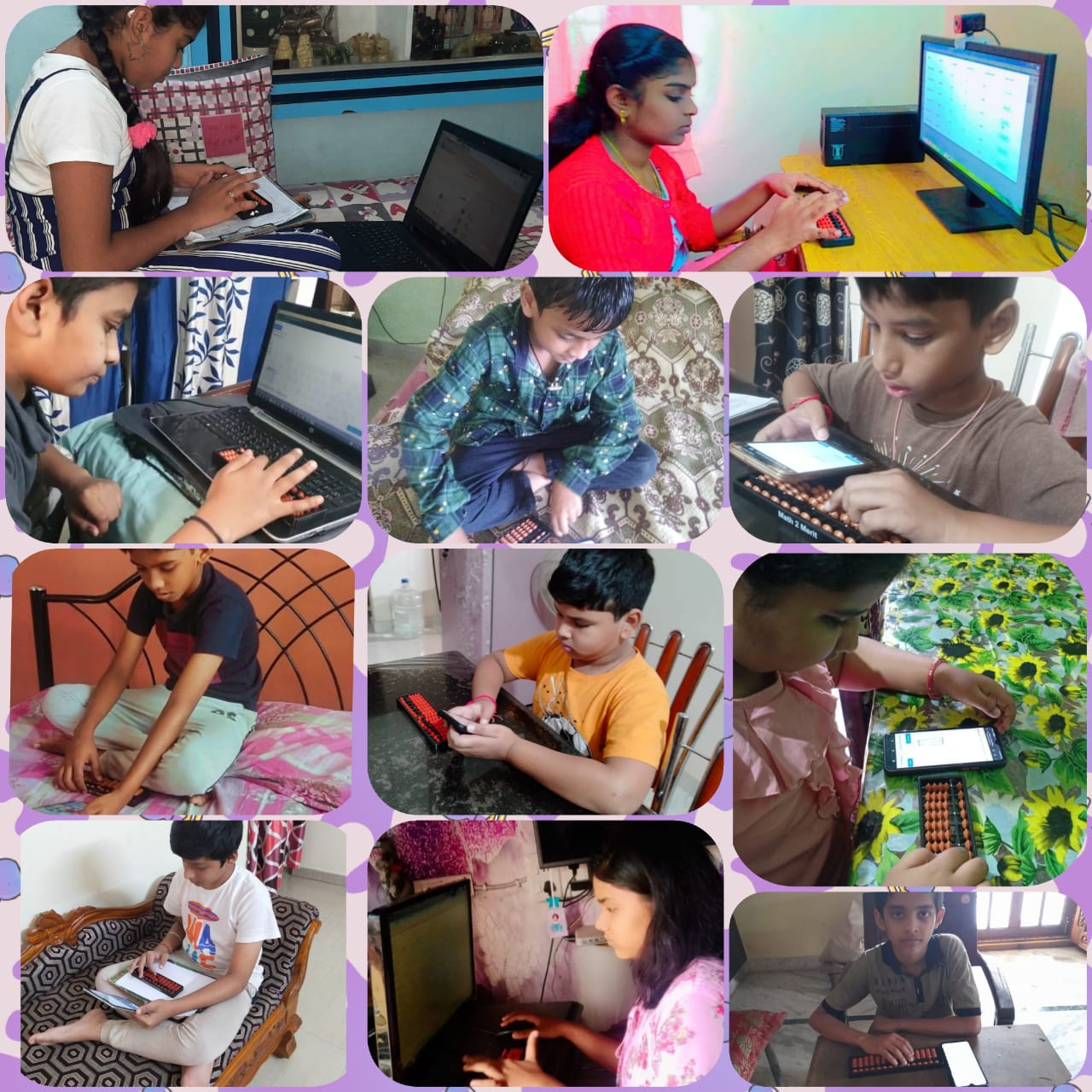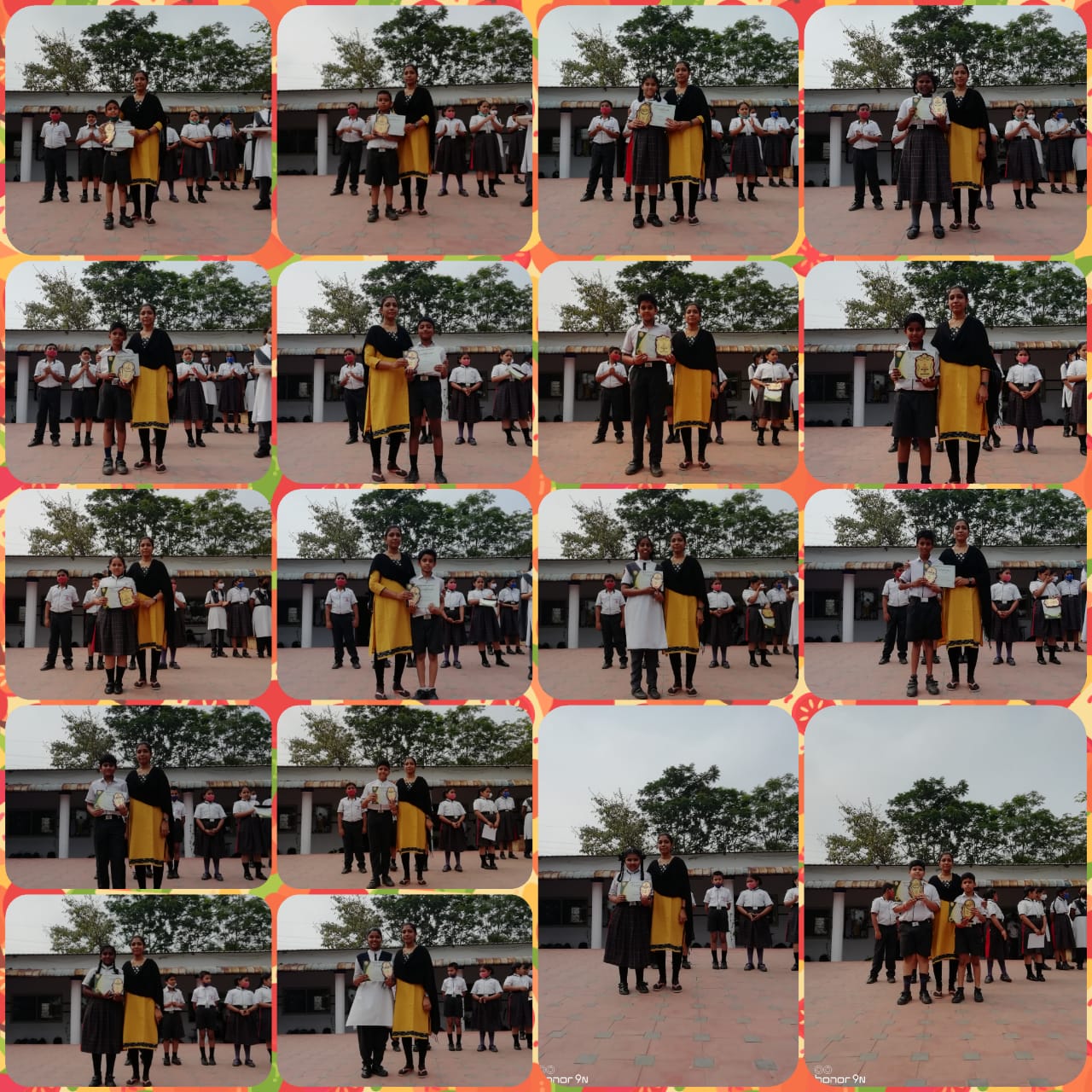 A great Innvovation by our student
The event is over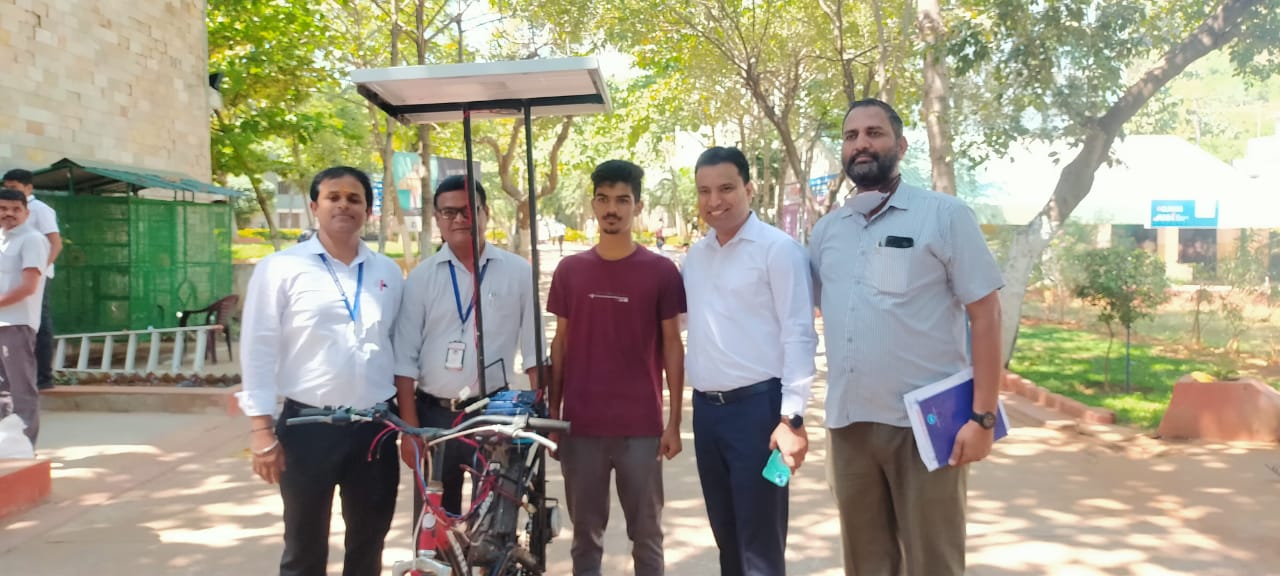 A student of Vignan, Gautam,  XII std, has designed an electric bicycle, an excellent invention for the future. This invention will help solve the pollution problem to some extent and help save fuel costs.
The e-bicycle by Gautam is a great idea for those who want to get around without relying on fossil fuels. It is also much cheaper to operate than a regular bicycle, and it produces no emissions. A battery powers the motor, and a controller unit controls the whole system. This makes it an environmentally friendly option for the mode of transportation.
With a little more development, the electric bicycle could be a real game-changer in transportation. Gautam is confident that the bike will meet the needs of commuters and help make cities cleaner and greener.
This is a great example of how students at Vignan develop innovative solutions to solve real-world problems. Gautam's invention has the potential to make a positive impact on the environment and the lives of people living in cities. We hope to see more such innovations from Vignan students in the future! The Principal of Vignan was proud to appreciate the creation of an e-bicycle by Gautham.
Vignan always supports students' innovation and provides a platform to showcase their talent. Vignan's goal is to provide students with the necessary skills and training needed to succeed in the workforce. Vignan recognizes that each student brings something unique to the table, and they are committed to helping every student reach their full potential. Vignan is a great choice for any student looking for a supportive environment where they can thrive.
Events and Achievements – Vignan
The event is over
Best Performance Award in Music Program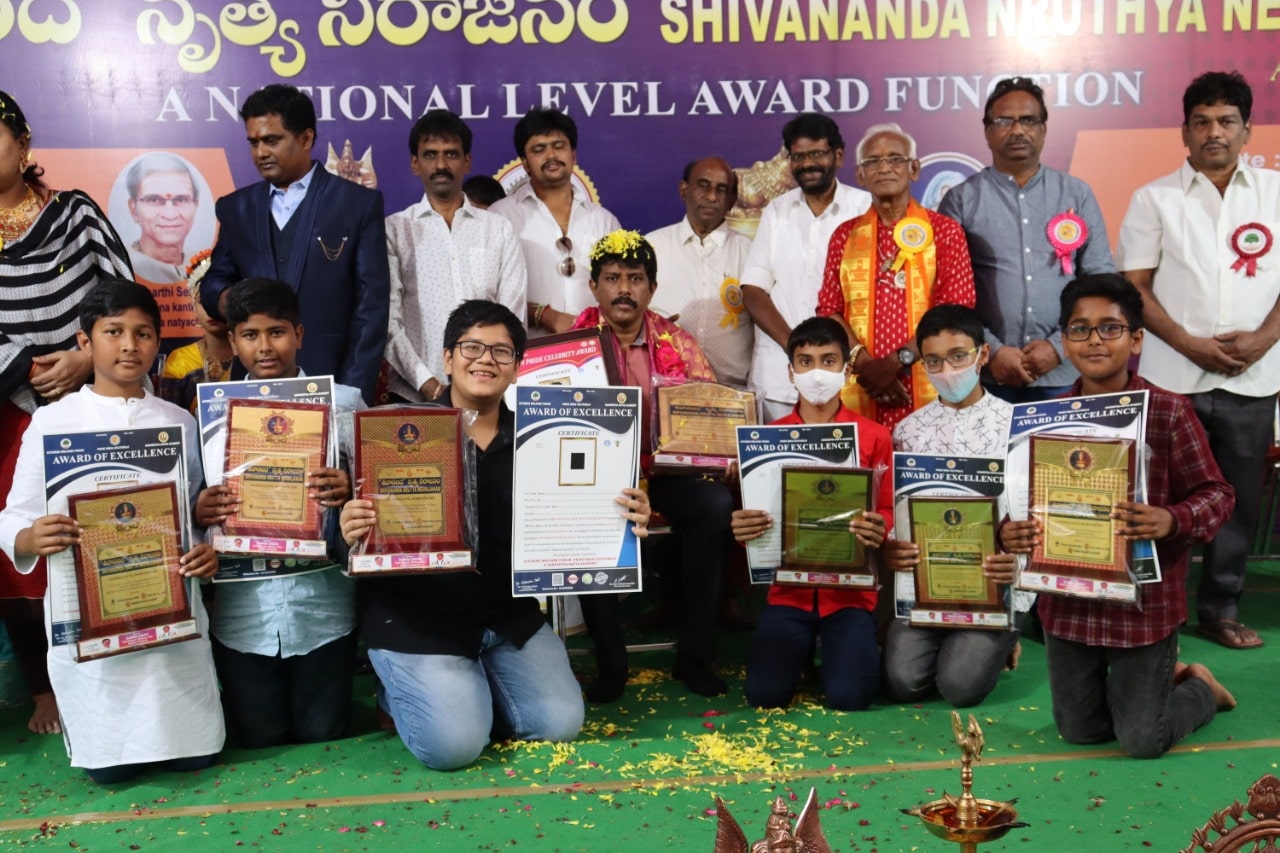 Our children bagged best performance award in music program at Srikalahandi, chitore. They were selected for this programme out of many other schools based on the performances. The parents of the students expressed happiness over the performance of their children. The school management appreciated the efforts of the students and bringing laurels to the school.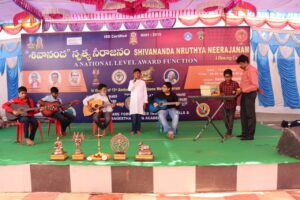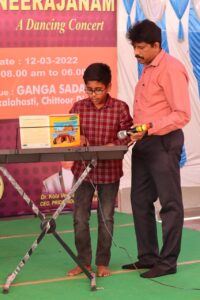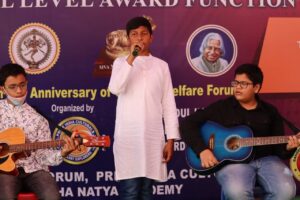 Learning the importance of Ecosystem
Children works in pair to understand the characteristics of each realms of the Earth and their importance. knowing an ecosystem ,how community of living organisms interacting with each other and their non- living environment.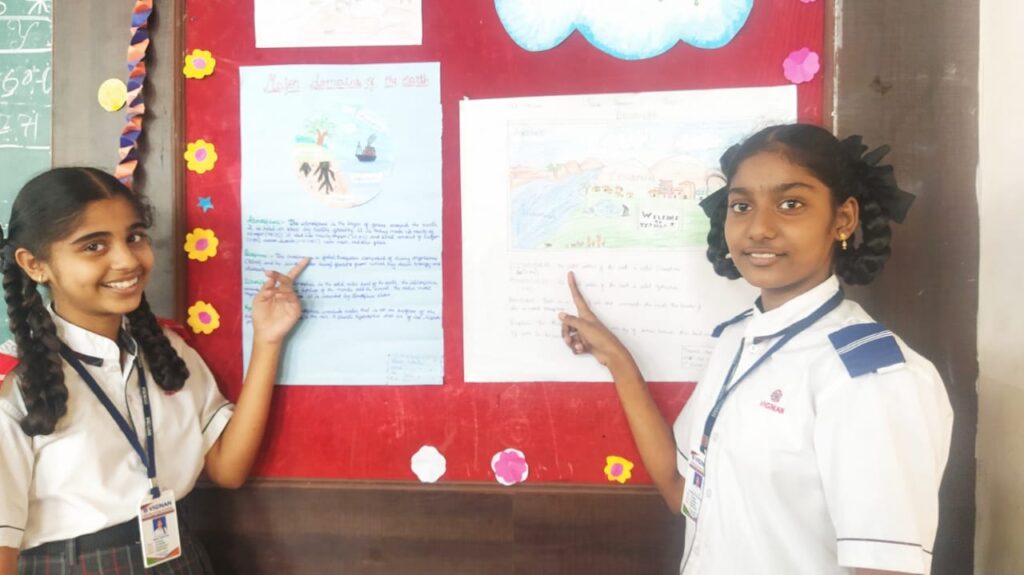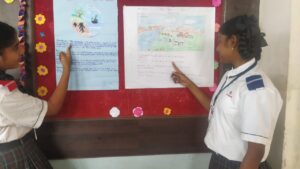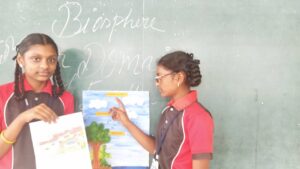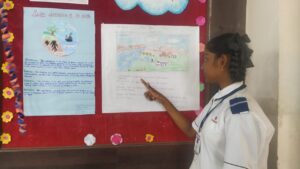 Gurajada Apparao Fortnight lecture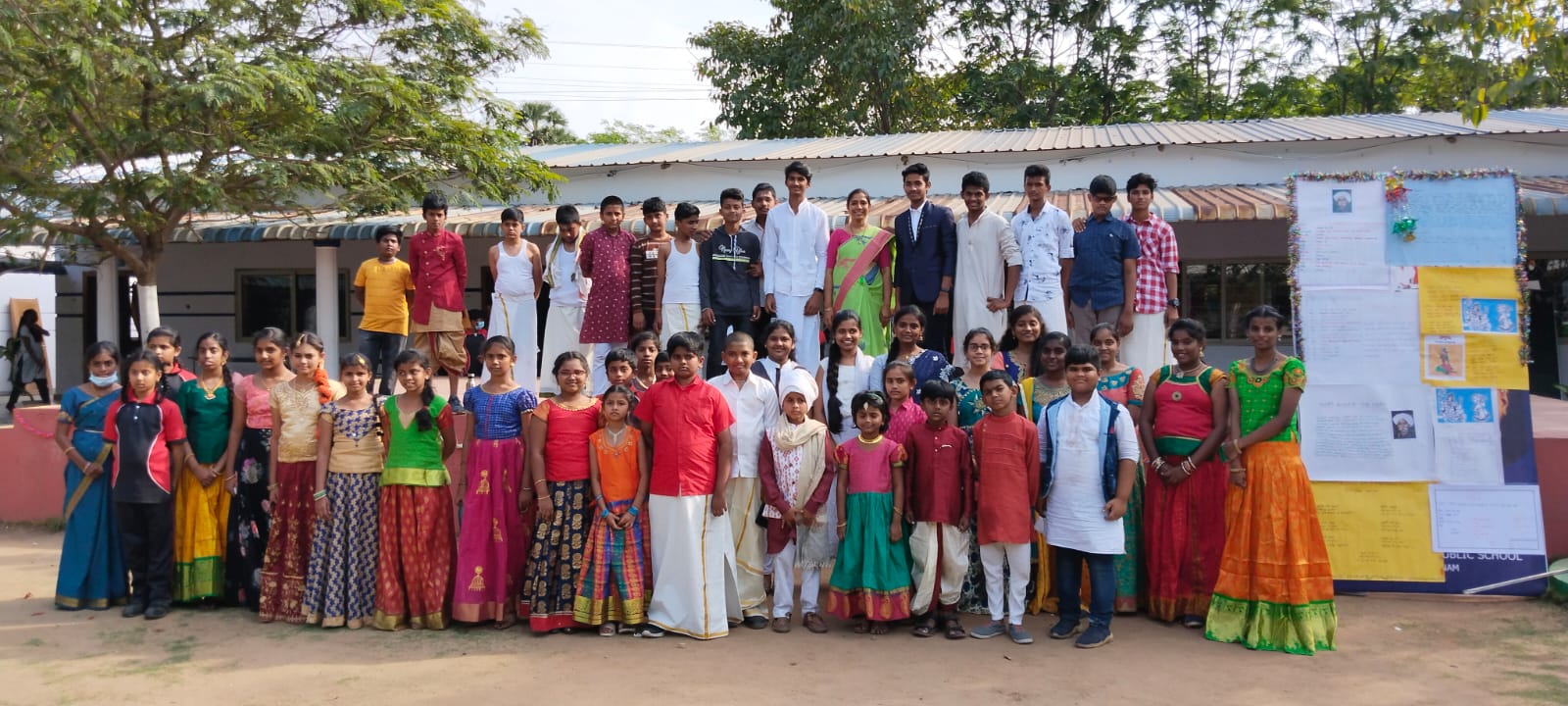 Fortnight lectures for every team house is an exclusive initiative of Vignan. During this fortnight lecture, the children of a particular house display their thoughts and talents about the importance of their house. They always come up with some life lessons of a famous personality and how it impacts our daily life. This week, it was the house of "Gurajada Apparao" who presented their fortnight display.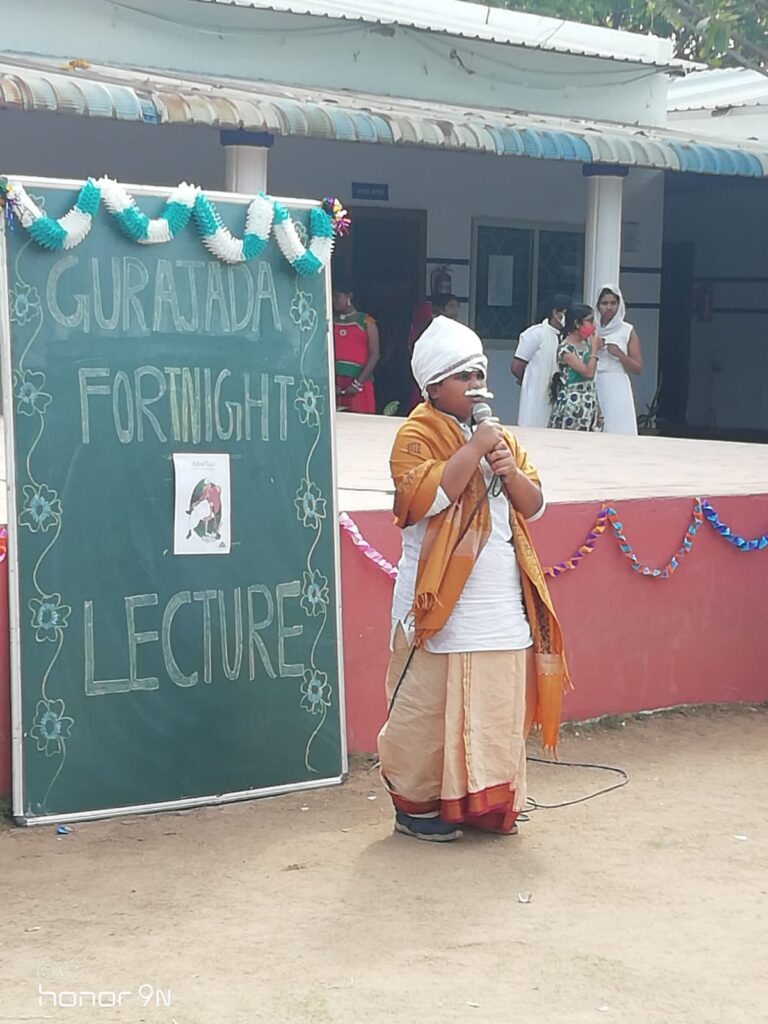 The stage was set and the children of all classes of this particular house exhibit the life story of Gurajada Apparao – the famous poet, dramatist and writer born in the 19th century in Visakhapatnam. The children depicted skits from his life story and also explained his teachings through a brief presentation. The importance of Telugu language was focused prominently. The show was wrapped up by a mesmerizing performance of the poet's extreme prominent work "Kanyashulkam" meaning – money given by the bride. It was a very thoughtful and beautiful presentation.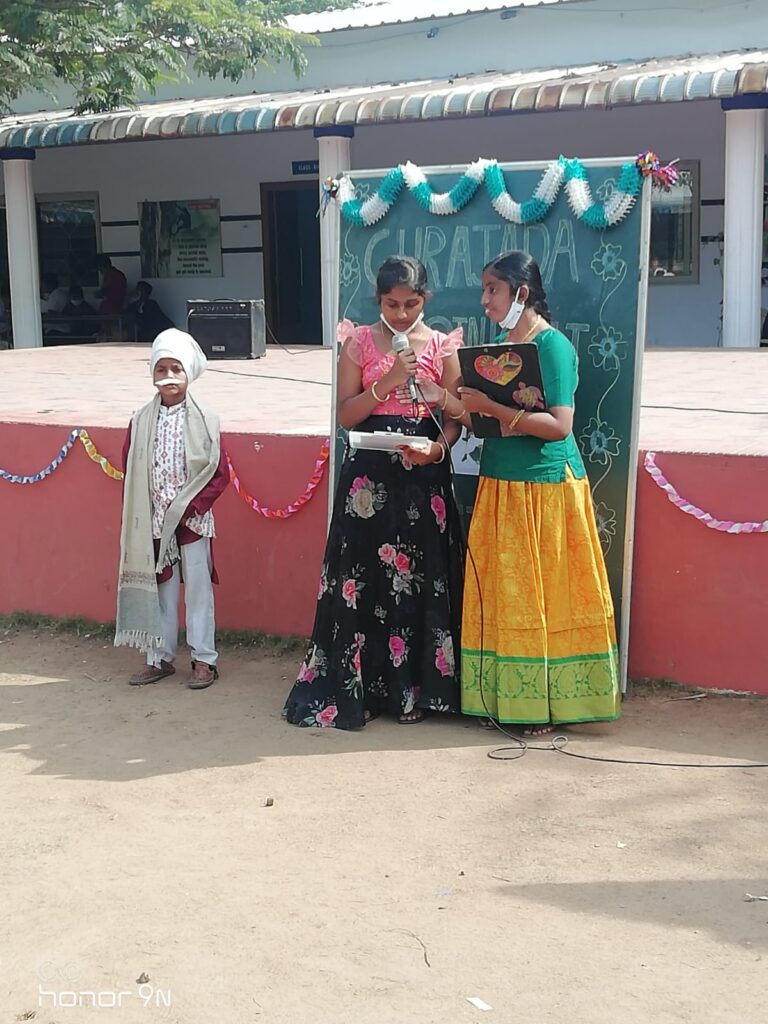 Drawing with alphabets to enhance cognitive development and inspires creativity
One more activity that was made to do by the children as part of GMD is "drawing with alphabets". The kids were very good at picking up the right word for the right letter and show it in the form of drawing. It is a fun way to learn the words and also help retain the spellings in the long run.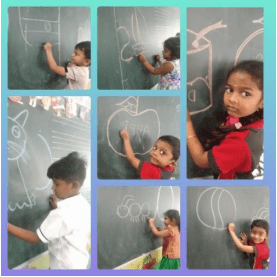 Celebration of Holi with natural colors
What can be more refreshing than inviting the start of summer with bright colours!! Vignan school celebrates the festival of HOLI with their tiny tots, thereby spreading joy and laughter all around in the form of beautiful colors. This festival of colors brought a new cheer and life to the school with smiles on every face. Keeping tradition alive and living by culture, has been a trademark of Vignan.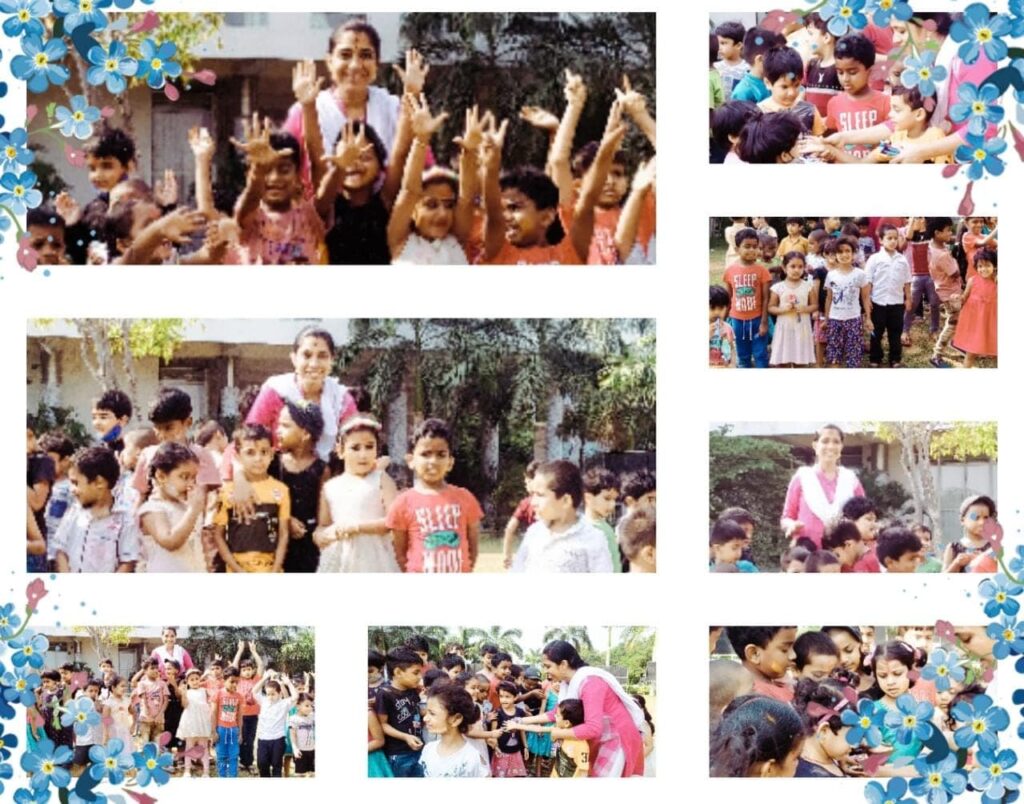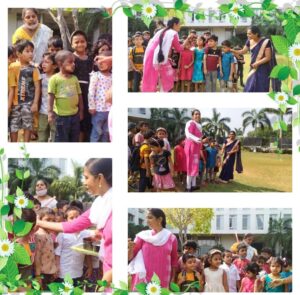 The event is over
Students of Vignan Vidyalayam Visakhapatnam, participated in Math 2 Merit Abacus Competition which was held at Vizag Steel Club Auditorium on Sunday 3rd Nov 2019. 35 students of our school had participated, of which we bagged 8 CHAMPION awards, 6 GOLD medals, 6 SILVER medals, and 3 BRONZE medals in which more than 10 schools and about 1000 students have participated in this event.
Rewarding this extraordinary achievement, our school was awarded "The Best Supporting School". On this occasion, The Chairman, Dr. Lavu Rathaiah appreciated the efforts of the Abacus Coach Ms. P. Sri. Lakshmi and the Principal Ms. M. Padmavathi. He also congratulated all the children for their achievements.
The event is over
In a technology competition, our students have shown their talent and aspiring focus and interest towards new technologies, it made them win in the competition of exhibiting new robotic technology. Our students have made Two Way Robot and nailed the competition. For this, they were awarded with a certificates and a gold medal.
36 Hours of Marathon Group Dance
The event is over
Vignan School in Vizag is very proud to say that our students have achieved Guinness Book and Limca Book of Records for 36 Hours of Non-stop marathon group performance this made Vignan schools famous internationally.