Vignan's World One School Conducted Elections For school Representatives
The event is over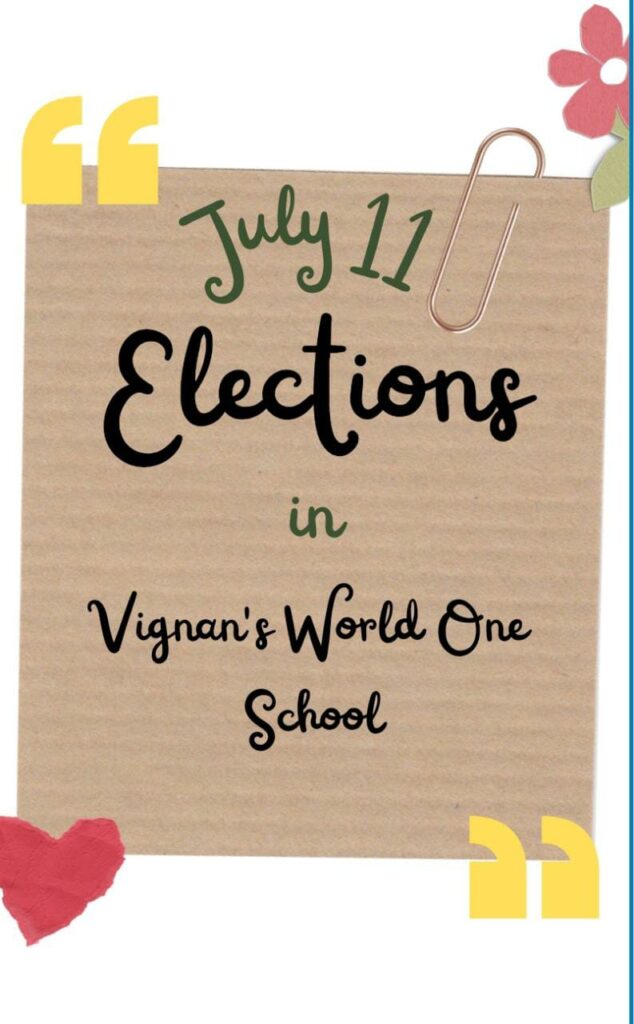 Vignan's World One School conducted elections to elect School, house, and sports student representatives, on 11th July 2022. All the students of the school were given the opportunity to vote for their preferred candidates.
The school administration believes that this election will help instill a sense of responsibility and leadership in the students. The newly elected representatives will be responsible for representing the students in various decision-making processes. They will also work closely with the school administration to ensure that the students' needs are met.
Vignan's World one school congratulates all the elected representatives and wishes them all the best in their new roles. We are confident that they will do their best to represent the student body and contribute to the growth of the school.
We always look forward to encourage students and makeVignan's World One  School a better place for everyone.