The Role of Vignan in child development
The event is over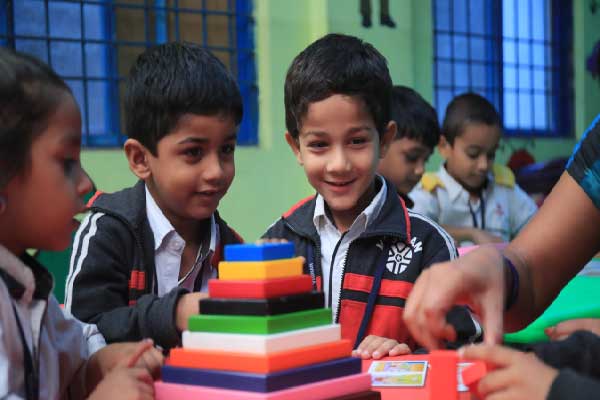 The children of today are adult citizens of tomorrow. So, schools must stimulate curiosity in younger minds and equip them with the tools to be better human beings. Also, schools play an important role in helping children learn to interact positively with their peers and teachers.
How does school influence child development?
It is widely spread that the learning process is key in shaping one's personality and the way they deal with situations of life. Therefore, in the present competitive world, school education is a basic necessity – says Vignan, one of the best schools in Vizag.
Students at Vignan are provided with access to new ideas, including science and technology, and are given the opportunity to explore more about the world. But, as a parent choosing the right school that provides exceptional and challenging educational experiences can be a difficult task.
For this reason, Vignan, the top school in Vizag in this article explains the ways how the school can affect a child's cognitive development.
The Role of Vignan in child development
While the school's first responsibility to its students may be academic, it does not end there. It should provide something more for a child's development. Therefore, Vignan focuses on the following aspects, which contribute to the development of young minds as they step into adulthood.
1.  Mental aspect
School is the foremost foundation of education children are exposed to. Vignan gives students a chance to acquire knowledge in various fields such as people, literature, history, mathematics, and politics, etc. This contributes to the development of a child's thought process.
2.  Social aspect
School is always the first place of socializing for a child. With Vignan, children are exposed not only to new ideas but also to same-aged competitors. This instills social behaviors such as empathy, friendship, and assistance in children which turn out to be an important factor in adulthood.
3.  Physical aspect
Staying physically active during childhood will strengthen the fundamental skills needed to lead a healthy and active life as an adult. So, we at Vigan encourage students to participate in sports and extracurricular activities to higher their self-esteem and develop motor skills.
4.  Essential learning areas
Schools provide a structured setting where children can learn more than academics. Our classrooms are divided into different learning areas, each equipped with study materials that are developmentally appropriate of the age.
5.  Develop self-confidence
The confidence level in students is an important factor to consider for educational success and so it is important for parents to ensure an atmosphere of learning. Vignan looks for interests, and talents in students and helps them translate those into responsibilities they assume.
6.  Overall development
Earlier, schools were considered as places to learn about historical events or solve tough mathematical problems. But, now children learn to go beyond the traditional way of rote learning. Hence, students at Vignan are taught to develop through a curriculum that leads to a well-developed cognitive system.
In this way, education at Vignan, which is ranked as one in the top ten schools in Vizag is solely responsible for the economic and social growth of a child.
Click here, For more information about how your child can have a successful career through Vignan Global Schools.