Poster Making – Independence Day
The event is over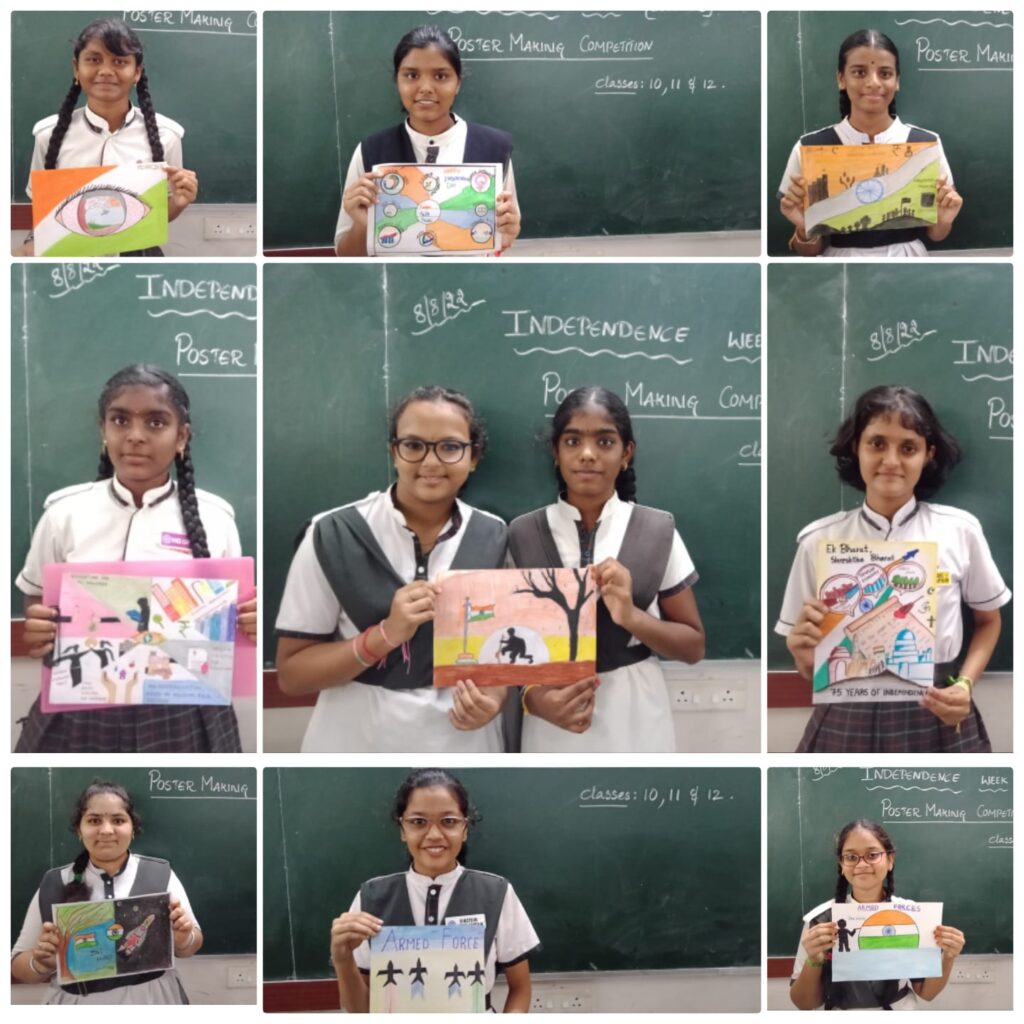 Poster-making is a great way to express our thoughts or point of view on any given theme. It's brainstorming of different stylistic elements of imagination supporting the main concept and finally expressed on the canvas.
As part of the Independence Day week celebrations at Vignan Steel City Public school, Duvvada, the students of classes 10, 11 & 12 participated in the Poster Making Competition and the results were amazing.
They were explained the concept of such traditions by their teachers. Overall, the celebration ended on a sweet note with a cute photo session.Our children came up with extraordinary ideas and showed them on paper and each of the posters was truly praiseworthy. Every single poster had a beautiful message and a strong sense of patriotism amongst the children.
Great efforts were put into showing their creativity for the future of our country. We wish that they reach great heights and serve the nation with a great sense of responsibility.