The event is over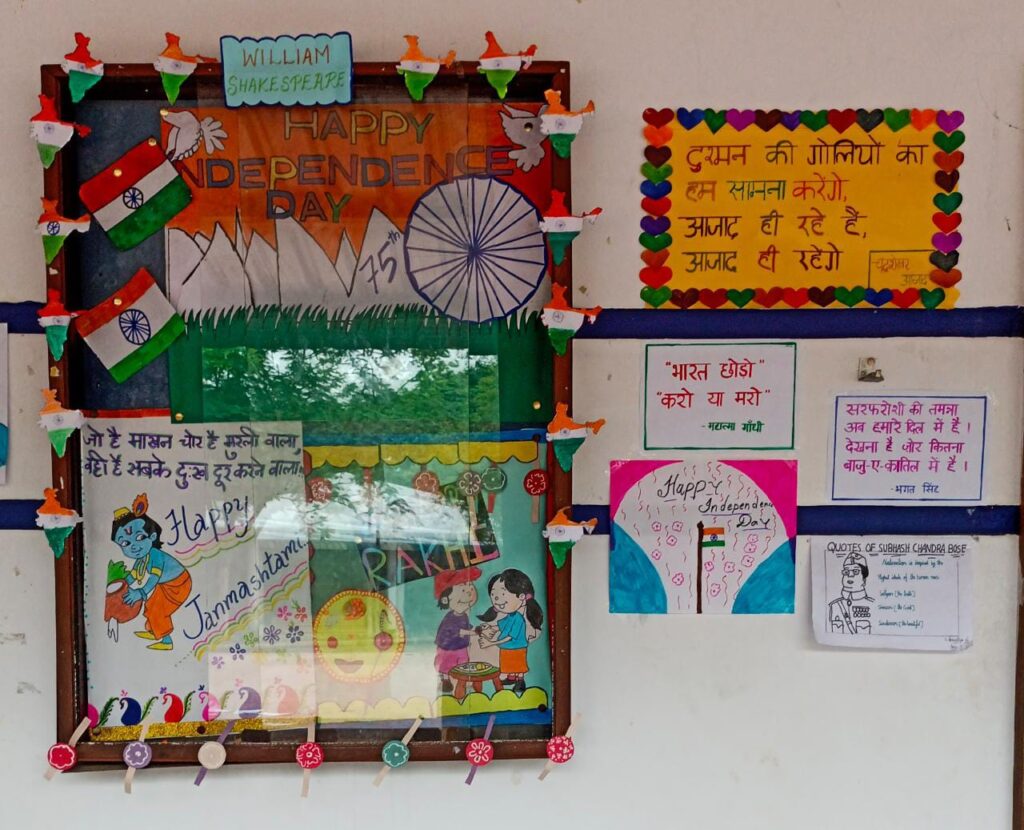 Notice boards serve the purpose of inspiration and motivation among students. It allows students to showcase their creativity in the form of poems, crafts, and beautiful cutouts on display.
Vignan's World One School organized a Notice Board decoration competition as part of the ongoing Independence Day celebration. The students of all four houses – Albert Einstein house, William Shakespeare house, Kabirdas house, and Gurajada Apparao house,  contested with each other to give the best showcase of their notice boards. 
The theme decided was an amalgamation of Independence Day, Raksha Bandhan, and Janmashtami as the festivals are close to each other. The final outcome was extremely pleasing with no house being less in anything.