The event is over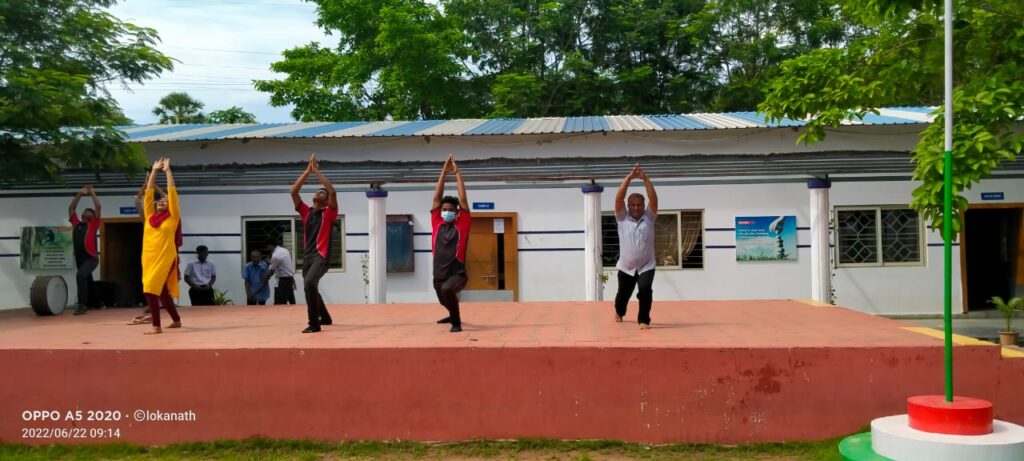 Yoga is a physical, mental, and spiritual practice that originated in India since time immemorial. "The International Day of Yoga" is being celebrated annually on June 21st since 2015, following its inception in the UN General Assembly in 2014.
The prime minister of India, Mr. Narendra Modi, suggested the date June 21st, as it is the longest day of the year and shares a special significance in many parts of the world.
Vignan Steel City Public school also took this opportunity to commemorate this day by conducting Yoga week and special Yoga Day on June 21st on the school premises. The children of all classes participated in the event along with their teachers.
The principal rendered an informative speech about the importance of Yoga in our lives followed by a demonstration of different Yogasanas, headed by the Principal and the PET. The event continues for the entire week during assembly so that the children can imbibe the true essence and importance of Yoga as part of our daily life.