The event is over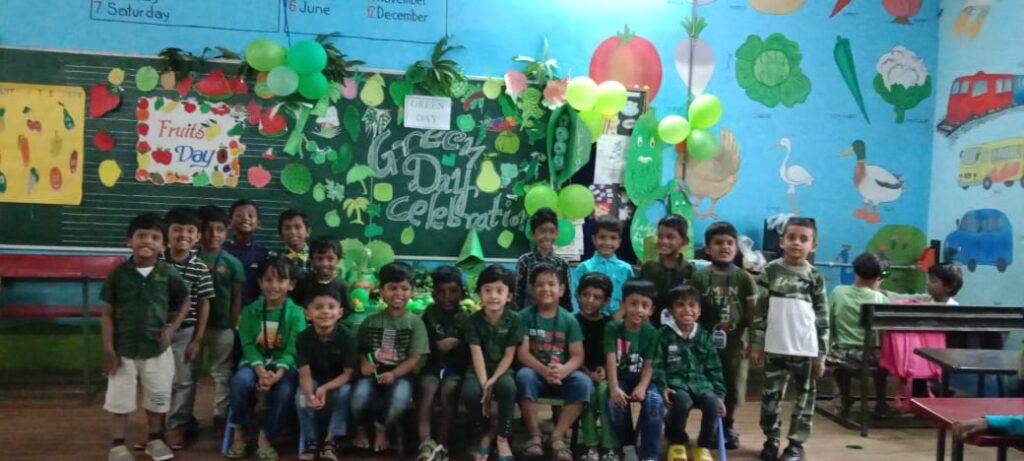 Everything around us is an array of colors. Green is the most common color in the natural world, it's the color of nature expressing renewal, life, and energy.
In order to teach our children about the uses of colors in their immediate environment and to help them to develop an understanding of green color in many forms, Vignan Steel City Public school, Duvvada organized Green Colour Day for the Pre-primary kids.
All the students came dressed up in different shades of green and the classes became vibrant with the beautiful green backgrounds.  Students were taught the identification and recognition of green vegetables, leaves, trees, and various green objects. A show and tell activity was held in the classes in which children were encouraged to show green vegetables and fruits and speak a few lines on the same. 
A grand display of green objects was on display to make the children understand better. Children also took part with great enthusiasm in leaf painting and displaying. The celebration of the green color day provided an opportunity for the little kids about a practical learning experience and it was very enjoyable.