Grand admission test, 2022
The event is over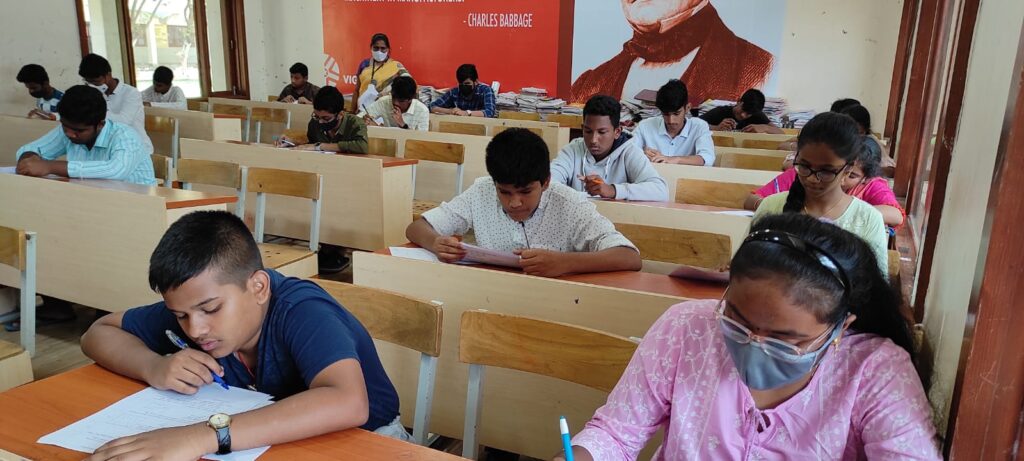 Vignan School is one of the most prestigious schools known for its world-class education and excellent academic record. We are happy to share that Vignan school is now evolving as World One School.
The school conducted a grand admission test on 10th April 2022, which was a huge success. More than 200 students appeared for the test and are now gearing up for the next academic year.
Vignan announced a scholarship based on marks. The students who scored the highest full marks on the test will be given a full scholarship, while the students who scored the second-highest marks will be given a partial scholarship.
We are pleased to share that the admission test went smoothly. All the students who appeared for the test were very well prepared. We would like to thank all the students and parents for their cooperation during the process.
The test results were declared on 14th April 2022, and it was a delightful moment for the candidates who had cleared the exam. The selected students will be called for an interview and be allowed to join Vignan School, one of the best schools in India.
The parents are very proud of their children and are thankful to the school for giving them this opportunity. Vignan congratulated all the students who had cleared the admission test for receiving scholarships and admission to the reputed institution.
We wish all the students the very best in their future endeavors and plan to conduct more such tests in the future to select the best students from across the country.