The event is over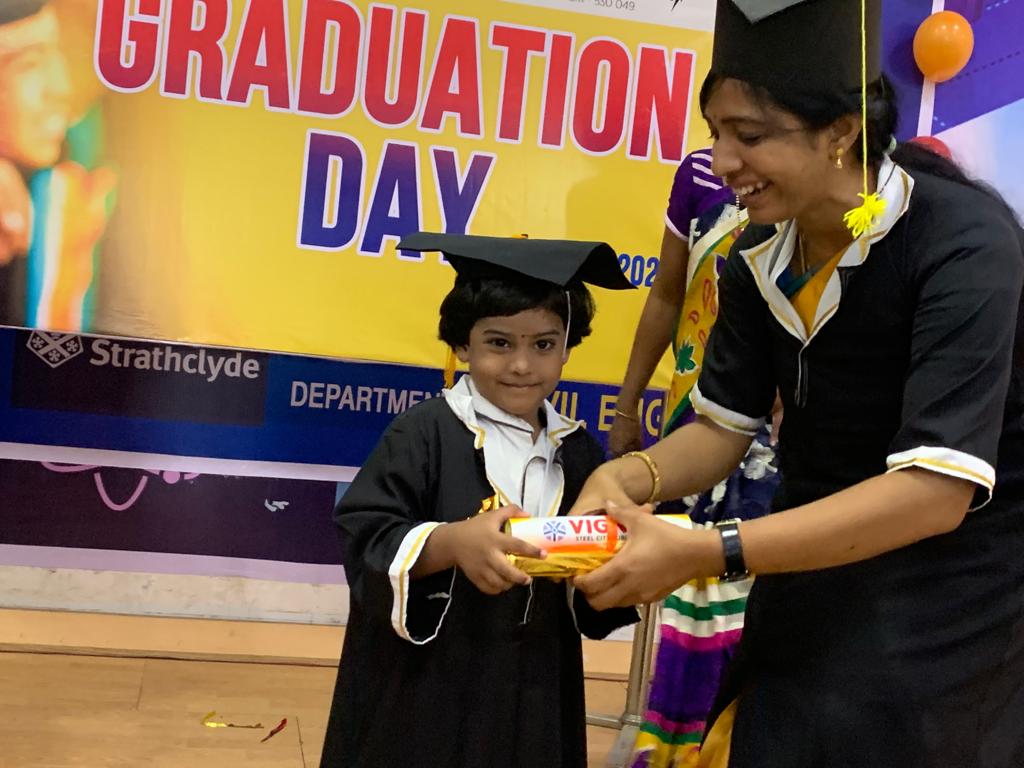 "Graduation Day" is one of the most memorable days in a student's life that lasts for a lifetime. Vignan School conducted a grand graduation ceremony for our pre-primary students on 31st March 2022.
The event began with the ceremonial lighting of the lamp by our respected principal mam and then followed by a refreshing "Thankyou" dance performance by the students.
The students then received their certificates along with a small token of love from the school and posed for photos with their parents and teachers.  The event was a huge success, and the kids had a great time celebrating their big day. We extend our heartiest congratulations to the graduating students.
The parents were also happy to express their views about this event. It was a proud moment for everyone involved, and it was great to see the kids so happy.