Ganesh Chaturthi Celebrations
The event is over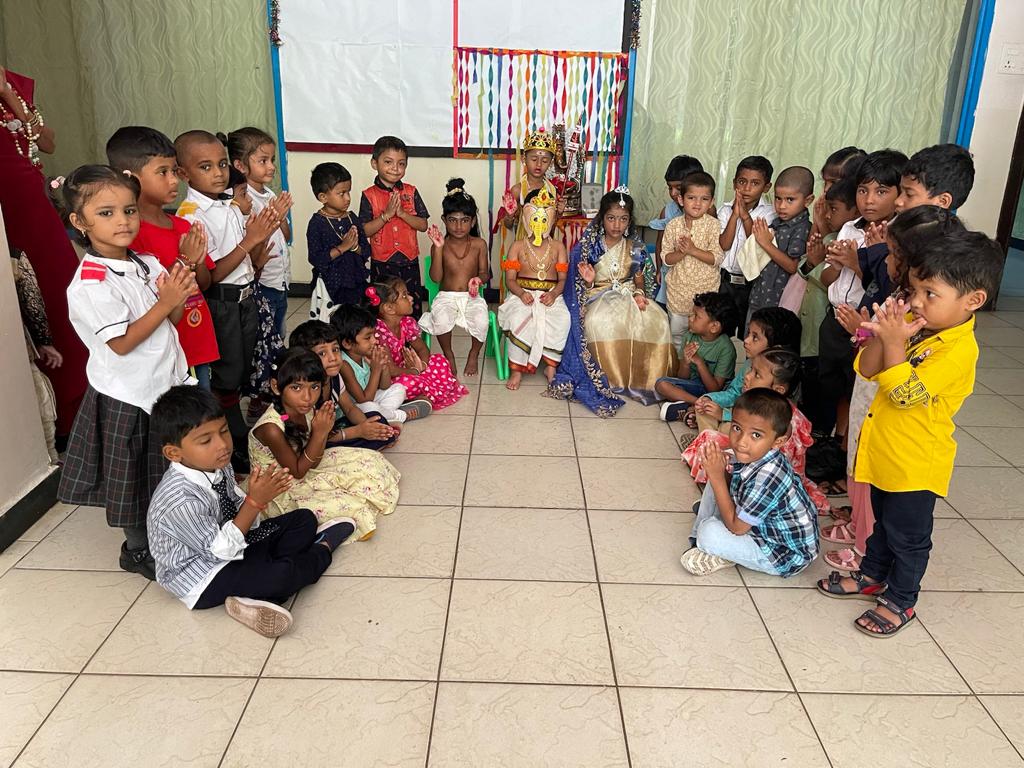 Ganesh Chaturthi is celebrated with great pomp and glory all over India. Lord Ganesha who is known as the epitome of knowledge is famous among the students. The children of Vignan Steel City Public school, Duvvada celebrated the occasion with all the festivities. The school conducted a special assembly comprising of a skit depicting the birth of Lord Ganesha and then some traditional dances.
Our Pre-primary kids are always on top of such celebrations. They came dressed as Lord Ganesha, Lord Shiva, Devi Parvati, Lord Karthikeya, and not forget the humble mouse. It was a treat to watch those tiny tots. And our primary section children participated in a Ganesha coloring contest and the secondary section children participated in an Eco-friendly Ganesha idol-making contest. 
Our children were able to learn and imbibe the essence of an eco-friendly celebration and hence conserve our nature. Beautiful artifacts of handmade Ganesha were displayed by the children at the end of the day.