Freindship Day Celebrations at Vignan
The event is over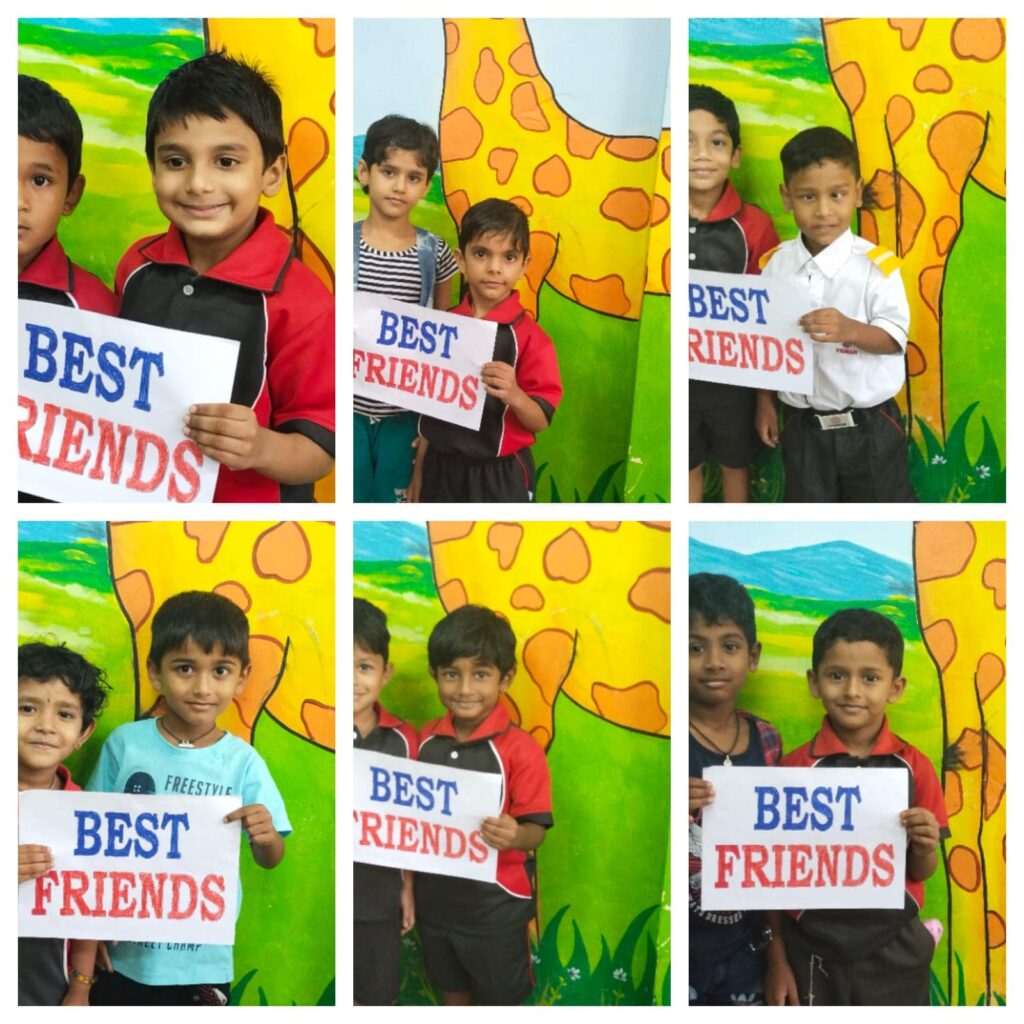 Friendship day is a celebration of the love and care between friends. It is a day to encourage children to share their feelings and express their thoughts about their best friend.
Vigna's World One School conducted Friendship Day celebrations on 30th July 2022. The idea behind the event was to make students realize that building friendships is not just about having friends but also about being a friend
Our pre-primary Kids were excited, made best friends cards, and tied friendship bands to each other. They also had a lot of fun playing games. Kids were full of excitement and enjoyed the day.