Events and Achievements – Vignan
The event is over
Best Performance Award in Music Program
Our children bagged best performance award in music program at Srikalahandi, chitore. They were selected for this programme out of many other schools based on the performances. The parents of the students expressed happiness over the performance of their children. The school management appreciated the efforts of the students and bringing laurels to the school.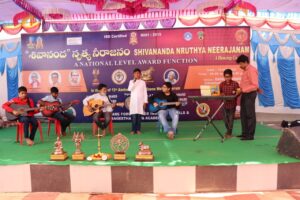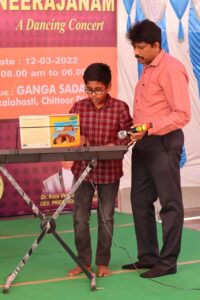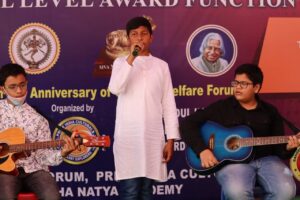 Learning the importance of Ecosystem
Children works in pair to understand the characteristics of each realms of the Earth and their importance. knowing an ecosystem ,how community of living organisms interacting with each other and their non- living environment.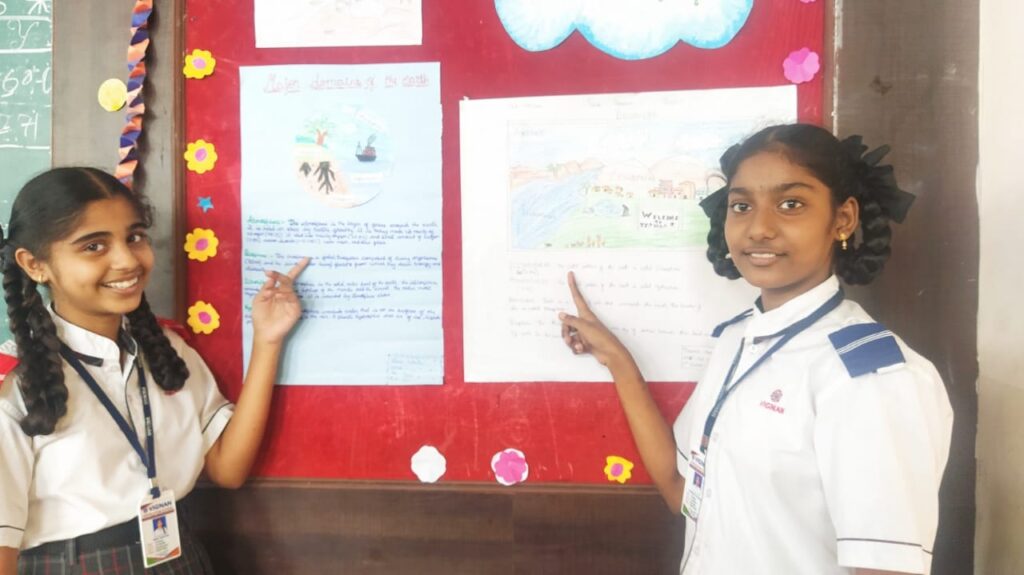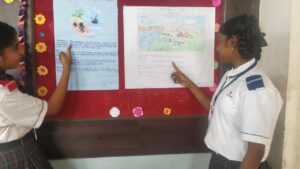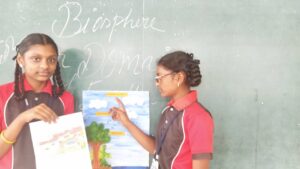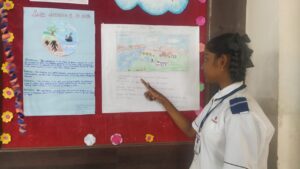 Gurajada Apparao Fortnight lecture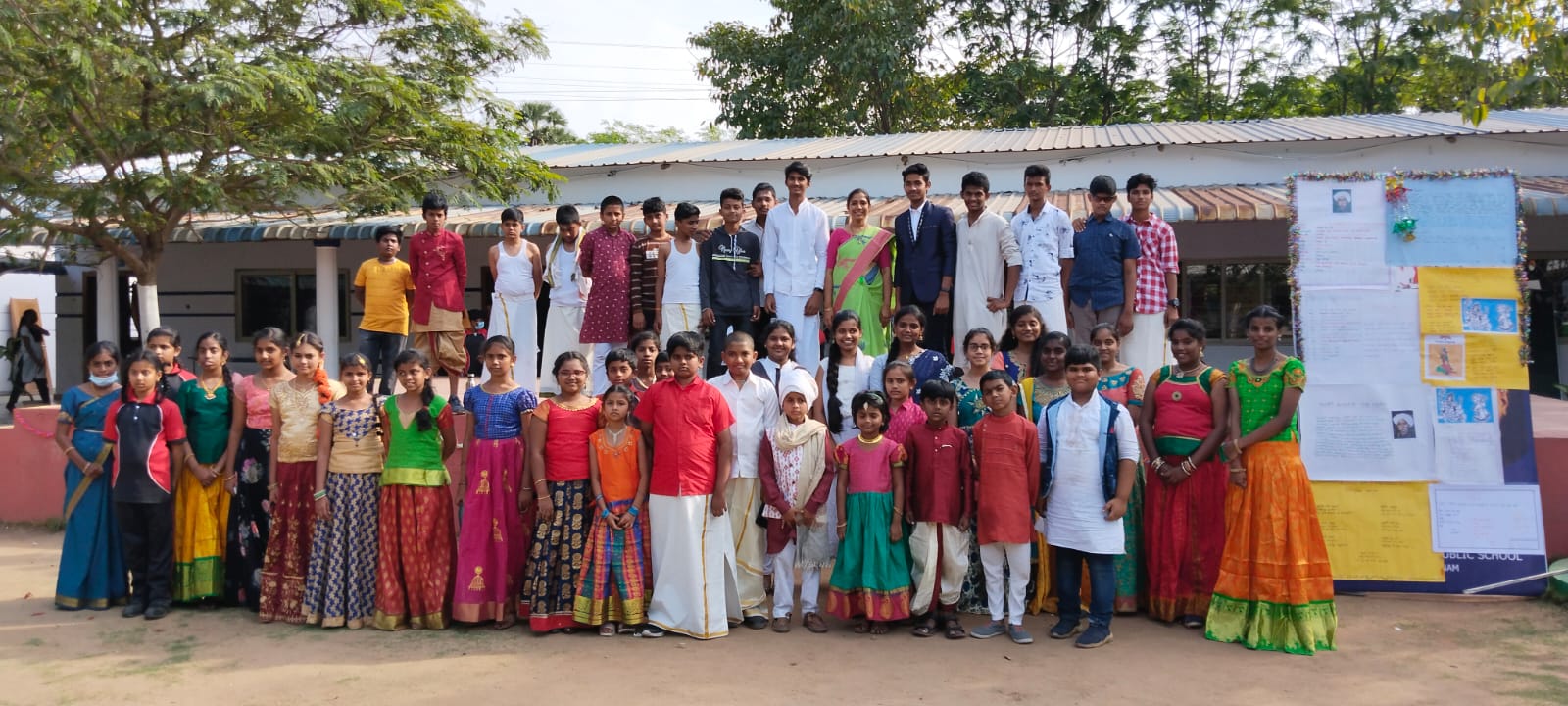 Fortnight lectures for every team house is an exclusive initiative of Vignan. During this fortnight lecture, the children of a particular house display their thoughts and talents about the importance of their house. They always come up with some life lessons of a famous personality and how it impacts our daily life. This week, it was the house of "Gurajada Apparao" who presented their fortnight display.
The stage was set and the children of all classes of this particular house exhibit the life story of Gurajada Apparao – the famous poet, dramatist and writer born in the 19th century in Visakhapatnam. The children depicted skits from his life story and also explained his teachings through a brief presentation. The importance of Telugu language was focused prominently. The show was wrapped up by a mesmerizing performance of the poet's extreme prominent work "Kanyashulkam" meaning – money given by the bride. It was a very thoughtful and beautiful presentation.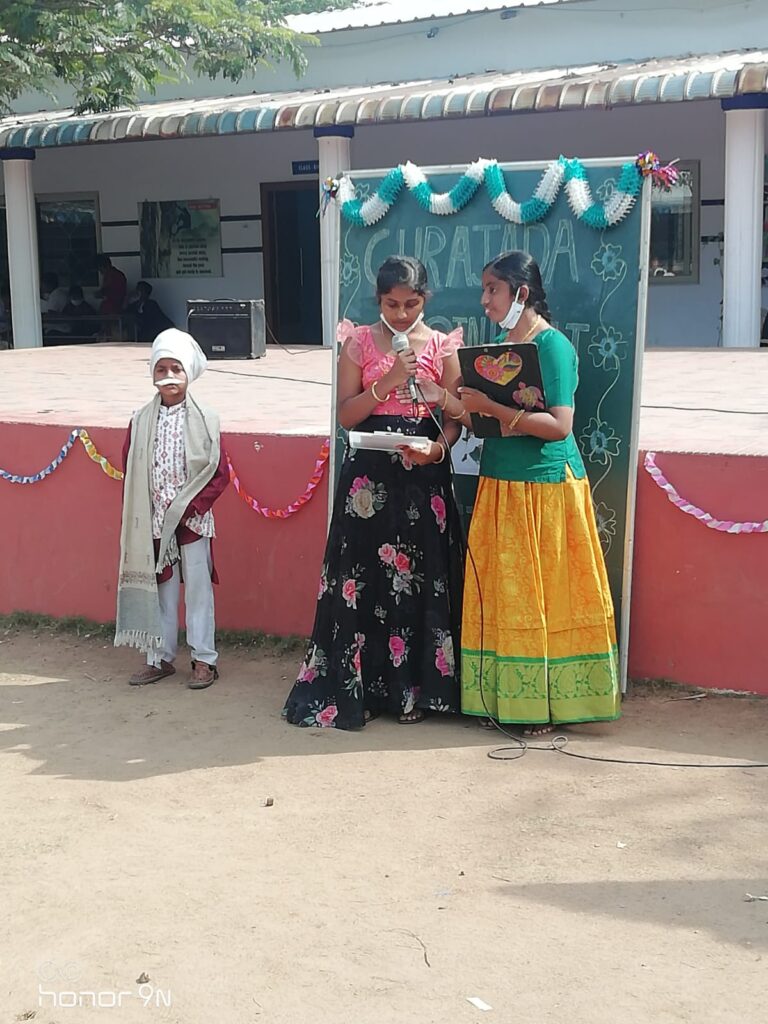 Drawing with alphabets to enhance cognitive development and inspires creativity
One more activity that was made to do by the children as part of GMD is "drawing with alphabets". The kids were very good at picking up the right word for the right letter and show it in the form of drawing. It is a fun way to learn the words and also help retain the spellings in the long run.
Celebration of Holi with natural colors
What can be more refreshing than inviting the start of summer with bright colours!! Vignan school celebrates the festival of HOLI with their tiny tots, thereby spreading joy and laughter all around in the form of beautiful colors. This festival of colors brought a new cheer and life to the school with smiles on every face. Keeping tradition alive and living by culture, has been a trademark of Vignan.