Event of Vignan's World One School
The event is over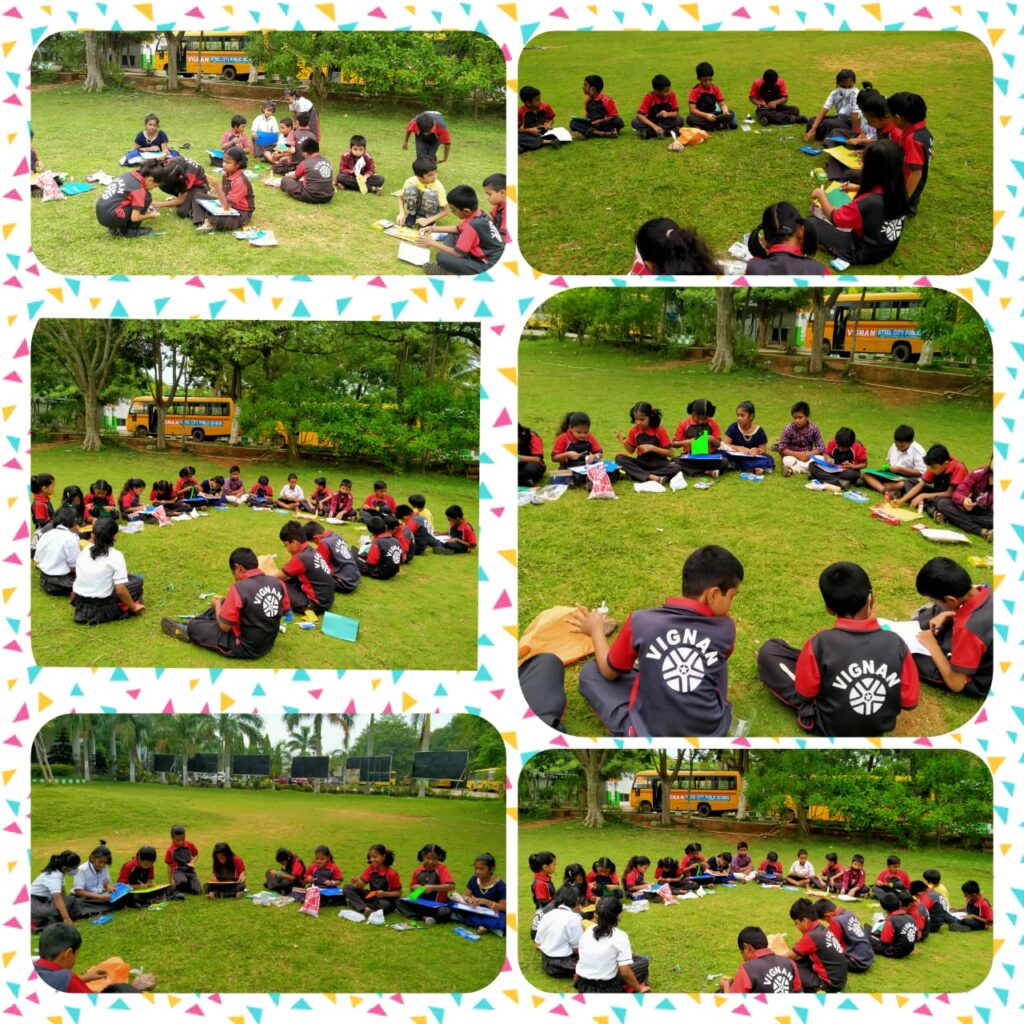 Wisdom is not limited to books alone and can be achieved through daily life practices as well. So, Vignan's World one school introduced the concept of  "No Book Day" on 2/07/2022, for nurturing basic skills in a fun method so that kids get ready to face the outside world.
"No Book Day" helps children to build their personalities and improve their basic life skills.  Students were encouraged to learn through games and activities that challenge their minds and make use of their time, including: 
Spending time with nature

Storytelling 

Slokas reciting

Emerging of a new life through the germination of seeds

Understanding our sense organs 

Acts of kindness by helping the blind, dumb and crippled

 Swacchta Diwas 

Basic Culinary & Stitching skills
Children showed lots of enthusiasm and enjoyed a lot while doing the activities. Our teachers were happy as they got an opportunity to teach kids the skills required for their overall development. Vignan's world one school always looks forward to inculcating the skills students need to be successful.