The event is over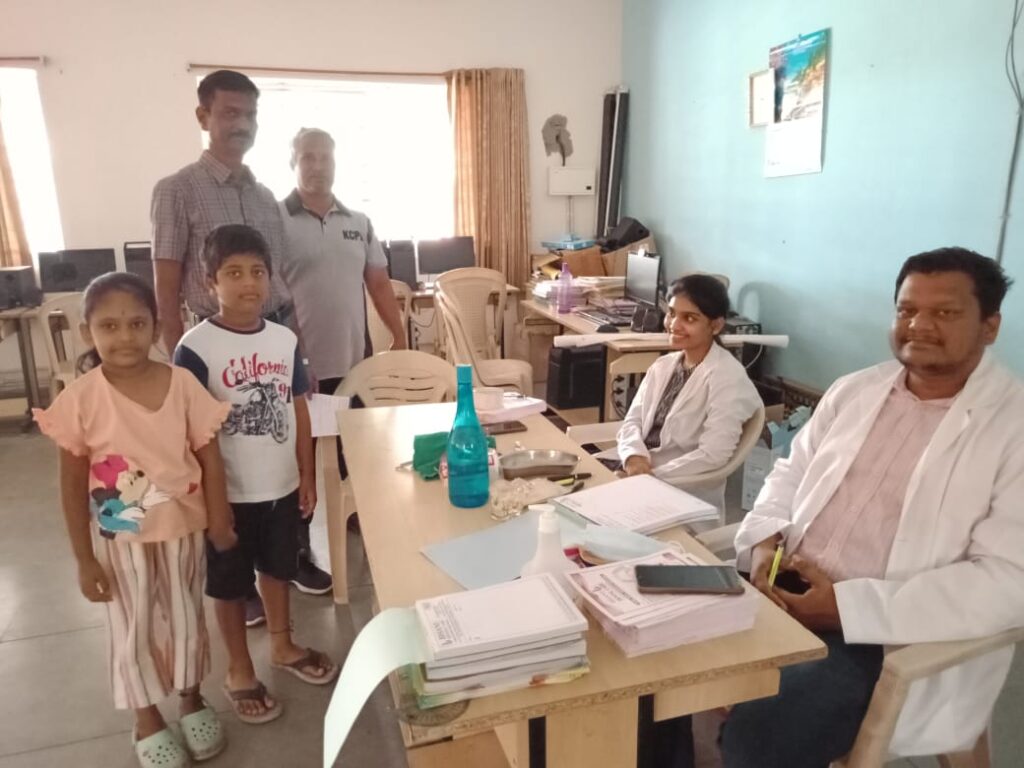 Our mouth is a gateway to our body for everything we intake consciously or unconsciously. It is very important to take special oral hygiene care to stay healthy. There are several oral diseases that people of any age can suffer.
Tooth decay, gum disease, cavities, and bad breath affects our health badly, and ignoring these might cause a greater risk to our body. And the greatest risk is for the kids of school-going age.
Hence a "Dental Check Up Camp" was organized by Vignan Steel City Public School, Duvvada, on 21st Apr 2022, on the school premises. Dr. Satish Dolai of Bhanu Dental Care, New Gajuwaka, arrived with his team to raise awareness of good oral hygiene. 
At the camp, every child was examined individually and given a prescription accordingly.  They also offered advice on maintaining good oral hygiene and showed participants the proper way to brush and floss their teeth.
The camp was a great success, and everyone who attended learned a lot about taking care of their teeth and gums. We would like to thank the dentists who generously donated their time and expertise to make this event possible.
At Vignan Schools, we always care about the well-being of our students by all means!!