The event is over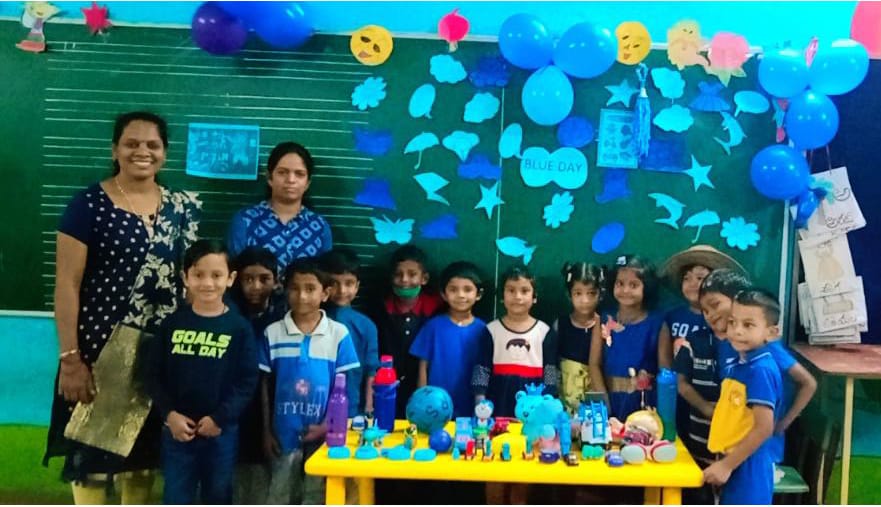 The Pre-primary kids of Vignan Steel City Public school, Duvvada, celebrated Blue Day on 15/10/2022. It was a pleasant and cool blue day for the tiny tots.
Excitement and enthusiasm were visible everywhere. All the children came dressed up in different shades and hues of blue. The classrooms were decorated with blue balloons and children were introduced to different shades of blue. An array of blue-colored objects were on display thus providing the students with opportunities to have a clear sense of the color and its importance.
Early identification of colors helps to create the cognitive link between visual clues and words which is an important part of a child's development. It was indeed a visual treat to see the good effects of blue color on our little ones.