The event is over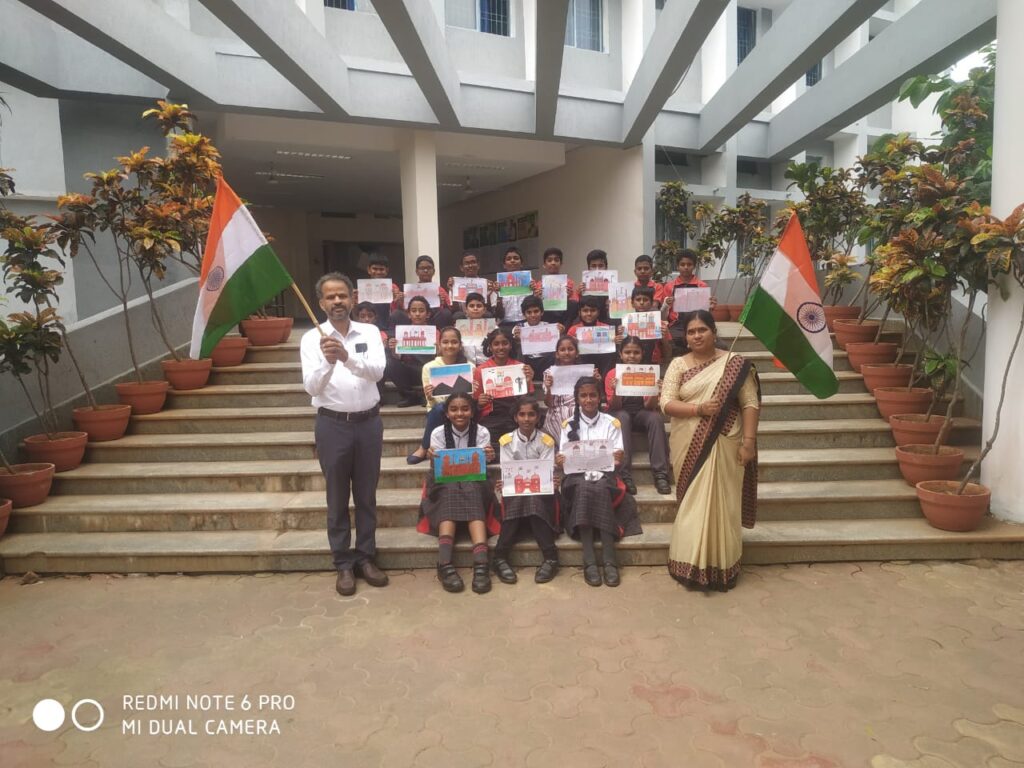 The spirit of Independence shines across the school as the Pre-primary children enjoy their freedom of childhood. The Independence Week celebrated in Vignan's World One School was an amalgamation of various activities for the preschoolers.
As part of this celebration, we conducted games such as Lemon and Spoon, Frog jump, and Throw Ball. Then there was a coloring competition for the Tricolour Flag. Coloring develops hand strength, visual perceptual skills, and precision of grasp among children. The children expressed their creativity with beautiful colors and were proud of the outcome.
Later there was a photo session of the children, under the banner of Azadi ka Amrit Mahotsav. To top it all off, there was a short animation video presentation for the kids about "The Story of India". Overall it ended on a fruitful note and the children enjoyed every bit of it. of festivals with true spirit teach students about our Indian traditions. Our Principal appreciated the student's worth in making beautiful rakhis.